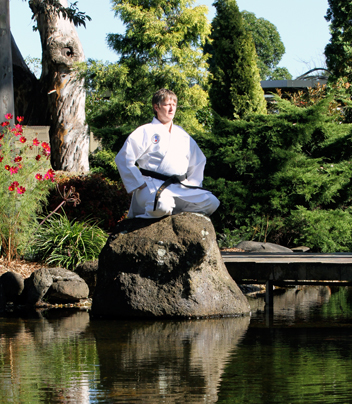 Sensei Nerida Field 4th Dan
Founder and head instructor Berwick Karate.
World Champion Womens medallist
Asian Pacific Medalist
Australian Open Champion
Victorian Champion
Karate Coach
Head Instuctor
My interest in karate began in England in 1983, when I returned to Australia in 1985 I joined lshinryu karate at the Seaford dojo. I also attended Sensei Ticky Donovan (Founder of lshinryu Style) seminars to broaden my knowledge. The training and seminars then inspired me to take my Karate one step further and I started competing in Kumite (Point Sparring) Competitions. Where I won many Tournaments over the years.
In 1987 I was selected to represent Australia (A.P.U.K.O ) in Jakarta in Kumite where I achieved 3rd in an international (world) competition, in 1989 I represented Australia in (F.A.K.O. 2nd) in Japan in Kumite achieving 3rd. I still compete at Victorian level in N.A.S (National All Styles) where I achieved 1st. I have a number of my students also competing and placing very highly at all these competitions.
The Berwick Dojo came to life In 2005, and has been growing progressively and has a very strong student base. It is an honor seeing my student's achievements and see them reach their goals, please take the time to either email me or call if your interested in beginning the very exiting sport of Karate. Everybody is welcome from 5 years – 50 Years, male or female.
Accredited Bronze Level NCAS (National Coaching Accreditation Scheme) Dojo Instructor
(Administered by the Australian Sports Commission)
First Aid – CPR Level 2
Working with children certification
OH&S Delegate
Assistant Instructor
Alex
Junior Assistant Instructor
Cooper
Junior Assistant Instructor
Emma